Donor treatments
We are specialists for fertility treatment using donor sperm or eggs and have helped many women & couples who have needed a donor to conceive.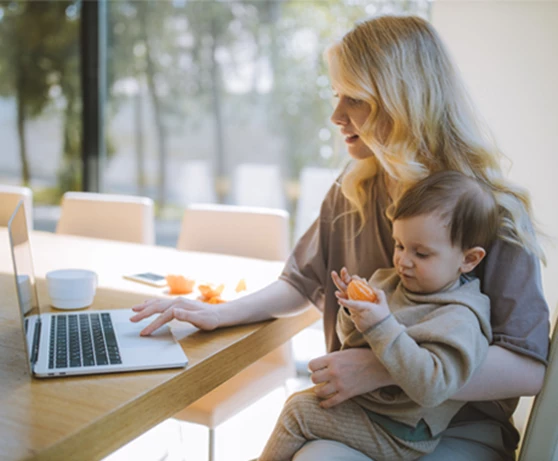 We understand that undergoing fertility treatment using a sperm or egg donor can be an emotional process, and we are here to support you every step of the way. You will have a detailed consultation with one of our experienced medical team who will be on hand to answer any questions you may have throughout your treatment journey.
Join our next webinar
IVF using donor eggs webinar - 11th October- 6pm
We understand that when you're researching IVF using an egg donor it's important you have all the information you need to make the right choice.

This free webinar is a great way to learn more about IVF using donor eggs and why Vitanova should be your first choice. You'll also get to have your questions answered by a fertility expert.
This webinar takes place at 6 pm (CET) but can be seen from anywhere in the world. It will also be in English.
Insemination (IUI)
Insemination (IUI) is safe and affordable and is one of the least invasive fertility treatments. It is often the first treatment option for women with open fallopian tubes and a good egg reserve. It's also ideal for single women and same-sex couples, who need donor sperm to conceive, but have no underlining fertility issues.
Insemination (IUI) key facts
Ideal for single women and also same-sex couples.
IUI is the safest form of fertility treatment and requires little or no medication.
IUI is the most affordable fertility treatment.
Want more information about IUI treatment?
Download our free IUI guide to find out more.
IVF treatment with donor eggs
IVF using donor eggs is a fertility treatment for women who cannot conceive with their own eggs. For some women this may be because of a premature menopause, or because they cannot produce eggs after illness or surgery. It is also recommended for women who carry inherited conditions they fear passing on to their baby. In the treatment we use eggs that have been donated and carefully screened, and fertilise these with your partner's or a donor's sperm.
IVF using donor eggs key facts
We only accept donations from fertile healthy women, who are likely to have very high-quality eggs.
Our success rates using donor eggs tend to be excellent.
Any embryos of suitable quality that are not used in treatment can be frozen and stored for future use.
IVF treatment with donor sperm
You can choose to buy sperm at Vitanova or you can buy it from an external sperm bank. Vitanova only works with recognised and licensed donor banks to provide our patients with the best quality sperm. When being matched with a donor, your preferences for ethnicity, eye and hair colour will be taken into account. If you choose your donor yourself at a sperm bank, you can choose to see much more information. It is generally possible, to buy sperm from donors with different ethnic backgrounds, but not always. At the consultation, we will talk to you about your donor preferences.
IVF using donor sperm key facts
We only work with only recognised & licensed sperm donor banks.
All sperm donors have to be in good health and are screened for STDs and some genetic disorders.
All sperm has to be assessed as high quality before being approved for donation.
The sperm donor will not be financially or emotionally liable for any resulting pregnancy/pregnancies or baby/babies.
Want more information about IVF treatment?
Download our free IVF guide to find out more.
Becoming an egg donor
Egg donation is the ultimate gift you can give. It takes a very special woman to share her eggs with another. Donating your eggs provides the only chance of motherhood to women who cannot conceive with their own eggs. This may be for a number of reasons including premature menopause, ovaries which are impaired due to life-saving medical treatment or surgery. Sadly, because of a shortage of donor eggs, women are often forced to wait before they match with the right donor.
Becoming an egg donor key facts
You must be between 18 and 35 years old
You must be physically and mentally healthy
All donors receive DKK7,000 compensation when they donate
Egg donation is completely voluntary and you can withdraw your offer any time before the egg collection procedure.