IVF using a sperm donor
We are experts in IVF treatment using donor sperm and can help you find a donor or support you if using sperm from another bank.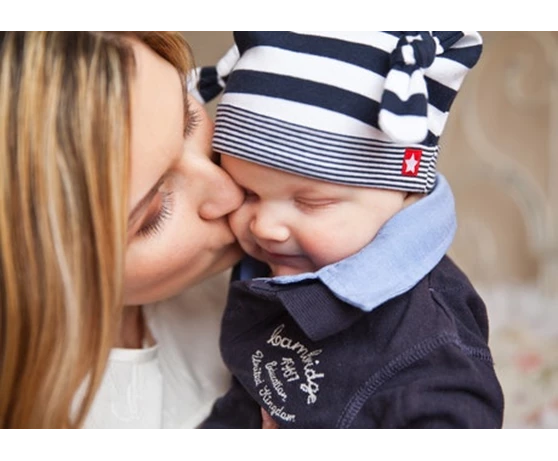 Mild & Natural IVF using a sperm donor provides the opportunity for heterosexual, lesbian couples and single women to successfully fall pregnant while also protecting their health and well-being.
IVF using a sperm donor
We are experts in IVF treatment using donor sperm. We have a selection of donors kept on-site at our Copenhagen clinic or we can help you find a donor from an external bank. We support single women, lesbian couples and heterosexual couples seeking fertility treatment using a sperm donor.
Women seeking treatment with donor sperm have a number of options
IVF with donor sperm: what to expect
Virtual consultation
Your first step to starting treatment is to have a consultation with one of our multilingual medical team via video/phone. They will discuss any results of tests and scans previously undertaken then the develop a treatment plan offering the best chance of success.
Choose a donor
Choose your donor and reserve sperm. If using a sperm bank you can choose to purchase extended profiles for both anonymous and open donors, which can include a photo of the donor as a child, text he has written about himself, and other personal information. If you are using a known donor, they can visit the clinic to deliver sperm for freezing and storage with us.
Monitoring Scans
Before your eggs are collected, you will have 2 to 3 monitoring scans to monitor the growth of your follicles to check when your eggs are ready to be collected. These can be done at our clinic or at your gynaecologist.
Egg collection
This procedure is carried out in our Copenhagen clinic and takes around 15-20 minutes. Our specialist will collect your eggs through the vagina using a fine catheter. You will be awake but lightly sedated with painkillers and local anaesthetic. Some women find the procedure painless, other feel slight discomfort. You should rest for the remainder of the day (and we recommend you do not drive). There maybe some mild back or abdominal pain after the procedure.
Embryo transfer
We fertilise the eggs in our lab and monitor them carefully, transferring an embryo or blastocyst a few days later. The procedure is quick and pain free, and feels similar to a smear test. Although this is an emotional time, we recommend you return home and try to carry on with all your usual activities after the transfer: the egg cannot come out of the uterus.
Pregnancy test
You can perform a urine pregnancy at home 14 days after transfer. If it is positive then you need to visit your doctor for a confirmation test. We recommend a pregnancy scan three weeks after a positive test (the eighth week of pregnancy), with your local clinic, and we ask you to let us know the results.
Trusted sperm banks
We work with many trusted sperm banks, as well as supporting women who seek treatment using known donors. Sperm donation is carefully regulated in Denmark, and donors must be screened for sexually transmitted diseases, as well as have their family medical history reviewed for hereditary illness.
Our donor sperm treatment starts at €4,050
Our treatment package includes:
Treatment consultation a few weeks before you start your treatment
Scans (in Copenhagen) or interpretation of scans done in your home country
Egg collection
Embryology
Embryo transfer
The price does not include the freezing of fertilized eggs, ICSI or the storage of sperm purchased at an external sperm bank. Please note that the price for IVF in the price list is the basis price, where donor sperm is not included.
The cost of IVF using donor sperm will depend on your individual circumstances and your personalised treatment plan will be explained to you in more detail at your Virtual Consultation.
If you wish to find out more please view our price guide or contact us.
Things to consider
We always recommend that parents are completely open and honest with their children about how they were conceived, and we welcome visits from families with children conceived via donor treatment with us.
Legal obligations
According to the EU Tissue and Cells Directive, all clinics are obliged to report to the sperm bank if a child is born, or later develops a disease that may be inherited from the donor. This also applies to unborn children. It is very important to contact us if you are in this situation. We will contact the sperm bank, and the bank will stop using the donor until it is clear whether the issue originated with his donation.
Part of CREATE Fertility
Vitanova is part of the CREATE Fertility family, who are leaders in Mild and Natural IVF. Our team is led by Professor Geeta Nargund, a world renowned expert in Mild approaches in assisted reproduction.
Here at Vitanova in Copenhagen, we have implemented the same treatment protocols to deliver safe, affordable and successful Mild & Natural IVF to our patients from across Europe.
Your fertility journey will be personalised specifically to your circumstances, focusing on quality rather than quantity of eggs and embryos.