Virtual consultation
The first step in your journey is to have a virtual consultation with one of our expert clinicians via video or phone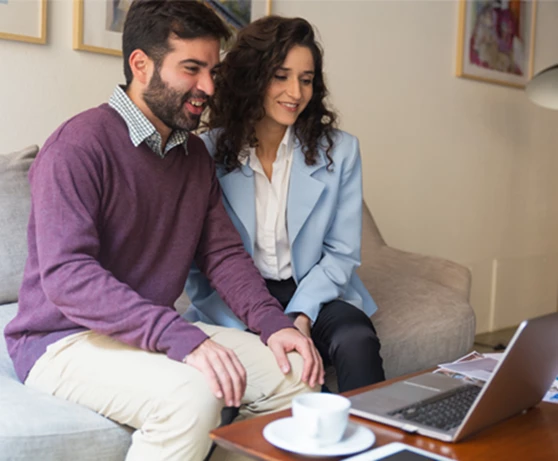 Before treatment you begin any treatment with us we'll arrange a virtual consultation with one of multilingual team via video or phone and we will talk through your medical history and advise you on the best treatment options for you.
Your first step to starting treatment
At this consultation, we'll advise you on any blood tests and scans needed to assess your fertility. These can be arranged with us or at a fertility clinic in your home country.
Blood tests will provide information on your hormone levels, and the scan will reveal your egg reserves. We also request screening for conditions such as HIV, chlamydia and hepatitis.
For male patients, we advise having a semen analysis which looks at factors such as sperm count, motility and shape of sperm. This can be arranged with us or at a fertility clinic in your home country.
If you have had treatment elsewhere or know of existing fertility issues that affect you, it may be helpful to provide us with a copy of your medical records and any other results including blood tests or sperm analysis in advance.
The benefits of a virtual consultation 
Discuss your fertility with one of our experienced multilingual medical team
You will receive a detailed treatment plan to give you the best possible chance of success
We'll keep in regular communication with you and answer any of your queries throughout your journey
Have the time to think and consider all of your options so that you are ready to make an informed decision
You'll still have all the benefits of a face to face Initial Consultation but from the comfort of your own home
What to expect?
We offer face to face and video/phone consultations which take place with one of our medical team. Appointments are available at various times to suit your needs.
Scan and test
Before we do anything, we need to know your AMH or AFC level in order to assess your ovarian egg reserve and therefore your fertility.
If you need help finding medication you can use our European Pharmacy partner, you will be able to order the majority of medication you need directly to your door! The process is simple and easy reducing the time and hassle for you during your journey
If you are undergoing treatment in a country where single or same sex IVF isn't permitted, we can help to advise you on how to arrange scans, tests and medication at suitable local clinics.
Book your virtual consultation
Book your virtual consultation with one of our multilingual medical team either online or by calling us.
Booking confirmation
You will receive a confirmation email with all the details of your booking including a link to your virtual consultation if you have chosen video or phone number if you have chosen to call. Please make sure you save this link ready for your consultation.
Medical review
As a first step, you will talk with one of our specialists to review your fertility and discuss the best course of treatment. This consultation can take place over video/phone with one of our multilingual medical team who will assess any results, tests or scans previously undertaken.
Treatment plan
We will outline your personalised treatment plan, costs, and next steps.
If you are a single woman or same-sex couple residing in a country where fertility treatment in your circumstances is not permitted, we can help advise you on how to arrange scans/tests locally.
We have a trusted pharmacy partner that can deliver most treatment medication to you at home.
Virtual consultation - €135
A consultation with a fertility specialist consultant to indicate suitability for IVF and most appropriate treatment plan.
If you wish to find out more about our virtual consultations or book your appointment, please give our friendly team a call.